17 + 18 September 2022
Woka-Kuma Deutschland e.V. invites you to the 7th edition of the WOKA KUMA Festival in Berlin.
The festival for the dissemination of art & culture from Burkina Faso in Germany presents concerts, poetry slam & dance, panel discussion, photo exhibition, African buffet and dance workshops.
The Grand Faso Orkestra shows the diversity of the music world and leads the visitors into rousing traditional sounds with Balafon, Djembé and N'goni. This year in a large cast with strong singers: Rama N'goni, Sako Wana, Djah Barro and Jimas Sanwidi.
Dance experts from Burkina Faso and Germany invite you to the panel discussion "Hand-in-Hand across borders – how dance can contribute to peace".
Accompanying photo exhibition by Bärbel Maessen & Gustav Rausch of our partner festival WOKA KUMA in Bobo-Dioulasso 2019.
We are looking forward to seeing you!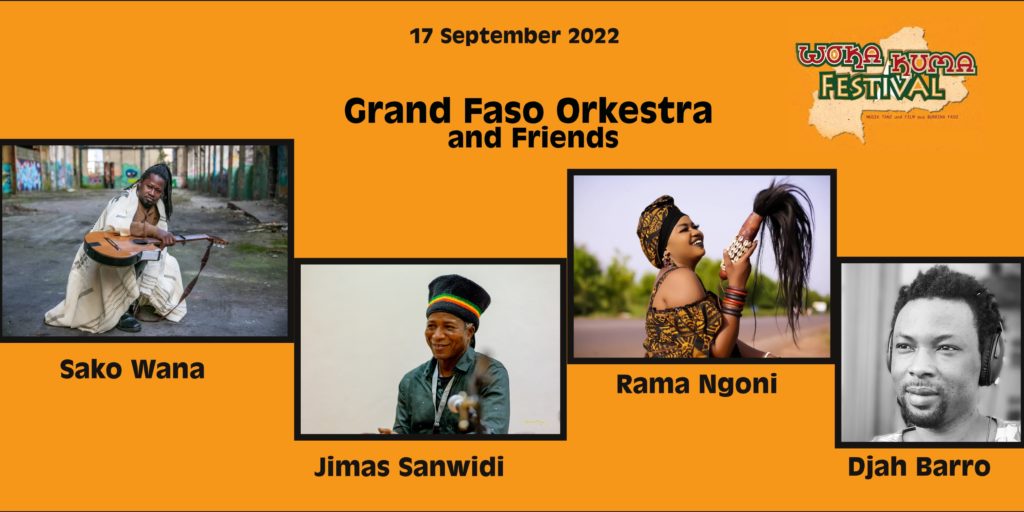 17 September Doors 18:00h
at the FORUM FACTORY
Besselstr. 13-14, 10969 Berlin, U-Kochstr.
Tickets here:
Advance booking 11,-€ plus fee
box office 15,-€, 12,-€ reduced
19:00h Panel discussion
"Hand-in-Hand across borders – how dance can contribute to peace".
Moderation: Djif Djimeli – Burkina Faso, with Serge Somé – Burkina Faso, Lisandra Cervantes Fernandez – Cuba & experts from Germany
20.45h Alani Abdoussamadou & Serges Somé
Poetry Slam & Dance
21:30 Grand Faso Orkestra
Special Guests: Jimas Sanwidi, Rama N'goni, Djah Barro, Sako Wana
Photo exhibition
by Bärbel Maessen & Gustav Rausch
WOKA KUMA Partner Festival in Bobo Dioulasso 2019
Textile art & African accessories sale
African food
+
17 + 18 Sept.
Dance workshops with Serge Somé, afrocontemporary/traditional Danse
at GROOVE – Centre for Percussion
Neuköllnische Allee 6-8, 12057 Berlin
Sat. 10:00-11:30h Beginners:inside
____11:30-13:00h Fortgeschrittene
Sun. 14:00-16:00 beginners
____16:00-18:00h Fortgeschrittene
Prices:
1 course 30,-€, 2 courses 55,-€
3 courses 75,-€, 4 courses 90,-€
Registration:
In collaboration with: AHOI-Kultur
With support from: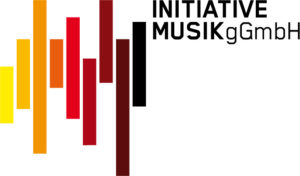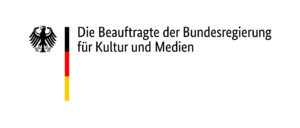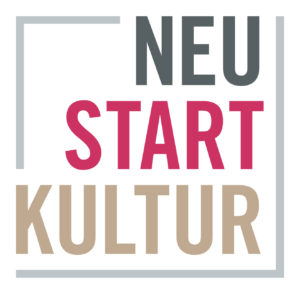 Panel supported by: